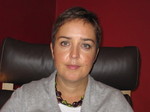 Frequently Asked Questions
How do I make an appointment?
Please ring me on 07977 094451 or e-mail me on
click here
.
If you decide that you would like to consider working with me, then we can arrange an appointment at a mutually convenient time, for a consultation in more depth. This gives us an opportunity to discuss why you are wanting counselling, and for us to see if it would be beneficial to you and whether we can work together. This appointment will last for 50mins. I work both online and in person.
How long does it last?
This is difficult to answer without discussing with you what it is that you are hoping to achieve from talking to me. The consultation appointment will enable us to decide if you would benefit from short-term therapy of between 6-12 sessions or more long-term therapy on an open-ended basis. This is something we can decide together.
How much does it cost?
Your consultation appointment and subsequent sessions will last for 50mins and and I charge £65 per session.